An organization built of passionate marketing professionals.
We are a Full-Service Marketing Organization
---
The MarComm gurus average 13 years of senior-level marketing experience ranging from nurturing startups to sophisticated campaigns for Fortune 500 companies. Partnering with MarComm gives you access to all of today's cutting-edge marketing tools and the experience to deploy them.
A lot of hard work and support from family, friends, and colleagues.
MarComm started because it was time to professionally evolve into something more. Combined, we have worked with hundreds of businesses during our agency and corporate ventures. We have very different backgrounds, from startup to Fortune 500, which is a huge asset to MarComm. One of the many things that aligned for us to get to where we are right now is our continued passion for marketing and communications.
We can't work with everyone so we keep it simple and focus on a quality over quantity approach when working with clients. We want to geek out and talk about marketing, sales, technology and more with people who genuinely care about growing their business.
For us, MarComm is more than a career. It's our passion, and together we help businesses grow.
Marketing and Communications is Our Passion
---
We simplify marketing and communications through technology, coaching, and our commitment to growing both your business and your understanding of marketing. We don't just do the work for you, we do the work with you.
Keep It Simple
We don't overcomplicate things. We keep it simple so our team members, clients and their customers know what they're getting.
Measure What You Market
If you can't measure it, you can't improve it. We actively measure what we market across channels and devices, and iterate as needed to produce results.
Stronger Communication
The marketing industry is transforming. Therefore, we must too. We constantly modernize the way we market to keep up with the trends and times.
Listen To Customers
We believe listening makes us better marketers. We serve as a soundboard to grow our team members, clients and their customers.
We Structured MarComm with Experienced Teams With the Skills and Know How to Help You Grow Faster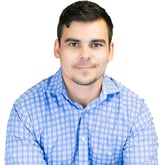 CEO and Founder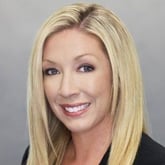 President and Co-Founder
Let's Talk
Speak with a MarComm Advisor and learn more about our services and how we can help you grow.