Your Outsourced
Digital Marketing Team
Grow your business by expanding its digital footprint with stronger inbound lead generation and branding.
Grow Faster Working with MarComm
---
The horsepower of MarComm's integrated marketing organization provides cutting edge strategies and tactics designed to grow your business.
Digital Marketing Strategy
Let's work together to enhance your existing marketing strategy, clearly define business goals, and set progress milestones.
Stronger Branding and Creative
Present a polished and consistent brand that effortlessly provides recognition and makes your business stand out.
Smarter Lead Generation
Generate more qualified leads by building a better lead management program with the right technology and marketing campaigns.
Modernize Marketing Technology
Save time and resources by leveraging modern software and communications tools to better execute and manage marketing activities.
Our Services
Work with teams of experienced marketing specialists that have an array of skills that help you bring more focus to the activities that really drive business growth and amplify your services (or products) to the right people that
convert into customers
.
Work with our team to build a powerful website that continues to meet the modern requirements of your customer through a growth driven desgin.
Work with our team to generate more customers by creating valuable content and experiences tailored to them throughout the marketing and sales funnel.
Work with our team to make more money through intelligent digital advertising and creative conversion rate optimization that align with your goals.
Work with our team to work with sales execs on developing a process that provids the entire sales team with the information, content, and tools that that they need to sell more effectively.
Work with our team to create a visual identity that allows customers to recognize your business faster and remember what you do.
Technology Implementation and Training
Work with our team to easily implement and customize HubSpot Marketing Hub, Sales Hub, and Service Hub.
Why Work With Us
With hands-on experience ranging from bootstrap startups to Fortune 500 companies, MarComm is built of experienced marketing professionals. We become part of your marketing department and work together to symbiotically grow.
Your marketing team is about to get a lot bigger.


Plug-in MarComm to your in-house marketing team

Implement new marketing strategies and tactics

Better manage and track marketing-generated revenue

Communicate better with leads, customers, and team members

Integrate modern marketing tools to save time and money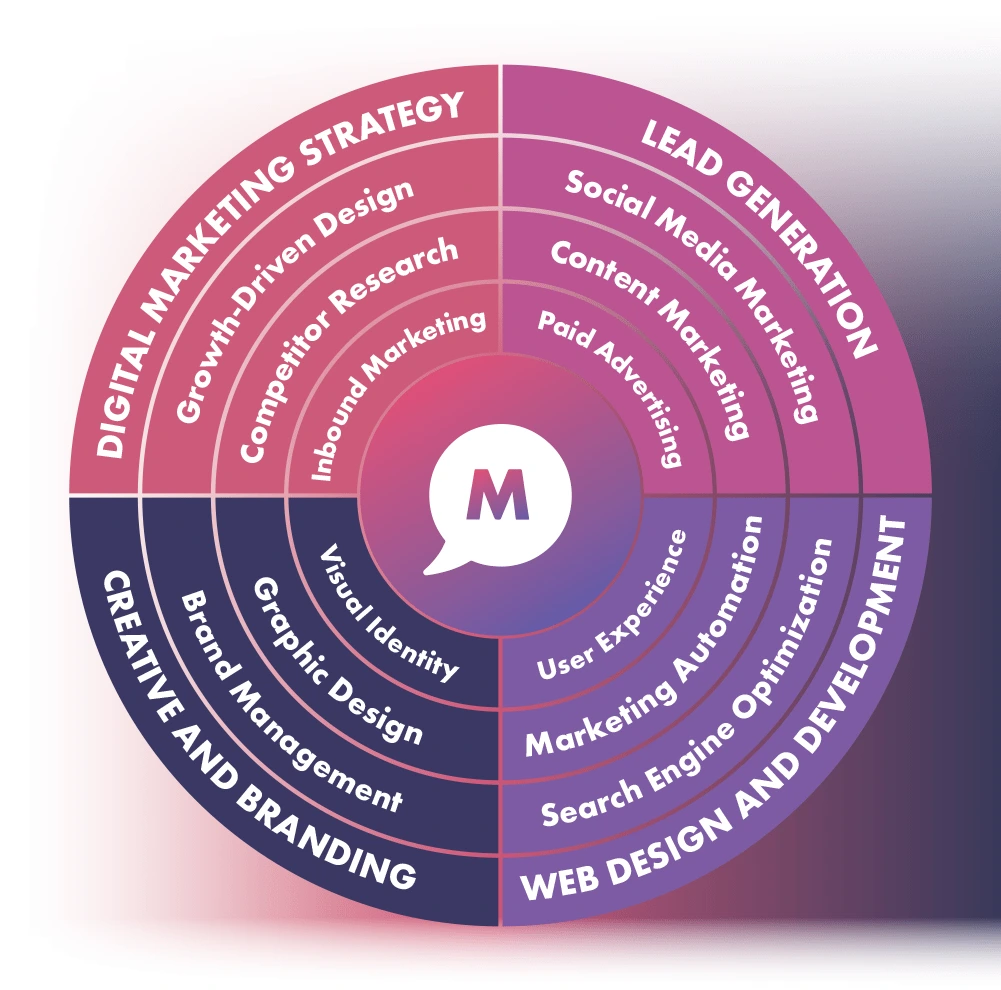 Request a Call
Speak with a MarComm Advisor and learn more about our services and how we can help you grow.