Drive Traffic and Boost Revenue with SEO
Your website is a powerful marketing tool, but it's only effective if people can find it.
Keyword Research
We'll identify the most relevant and high-traffic keywords for your business, and optimize your content to target them.
Local SEO
We'll optimize your website and online listings to improve your visibility in local search results and attract more local customers.
On-Page Optimization
We'll optimize various elements of your website, including page titles, meta descriptions, headings, images, alt tags, and copy to make it more easily discoverable by search engines.
Off-Page Optimization
We'll attract high-quality backlinks to your website from authoritative sources to improve its authority and credibility in the eyes of search engines.
Reporting and Analytics
We'll provide regular reports on your website's performance, including rankings, traffic, and conversions, and use data-driven insights to continually refine and improve your SEO strategy.
Technical SEO
We prioritize various on-page and off-page elements to ensure your website is not only easily discoverable by search engines, but also provides a valuable user experience.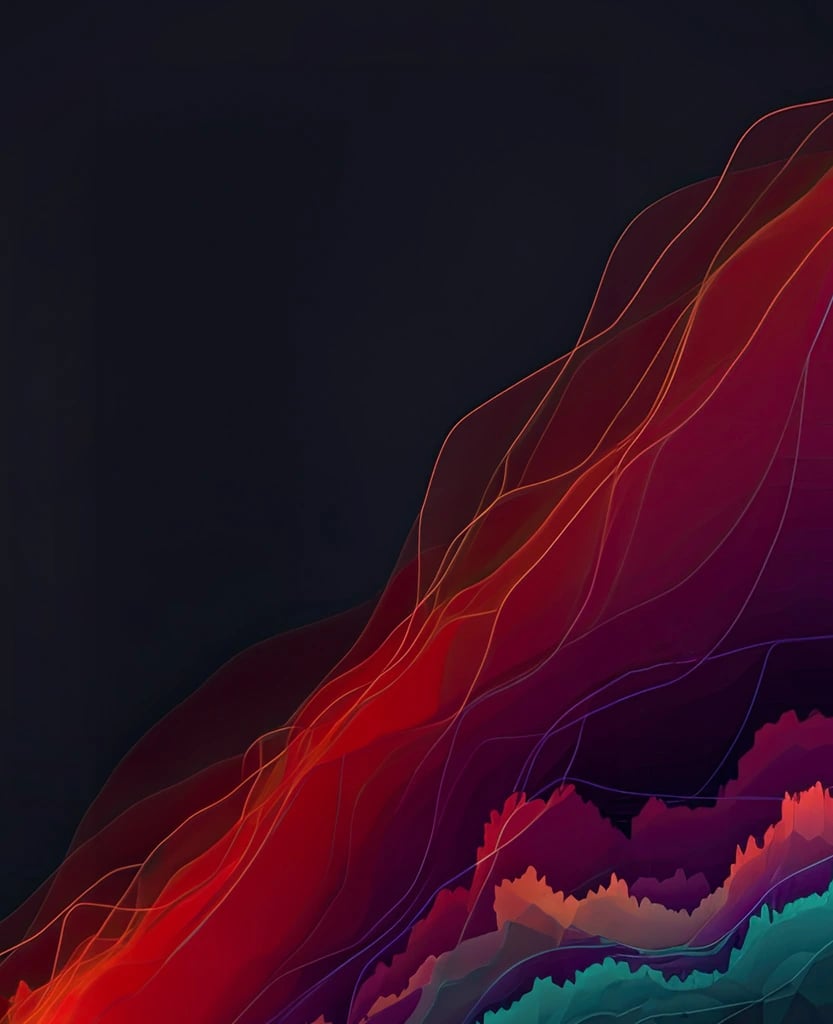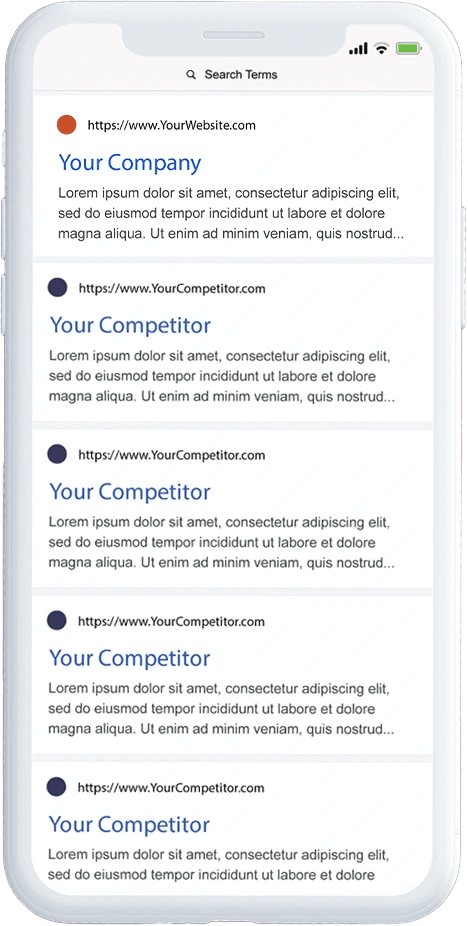 Drive Your Business to the Top of Search Engine Rankings
Our comprehensive approach to search engine optimization (SEO) combines strategy, planning, and execution to propel your business to the top of search engine rankings.
Strategy

We start with a deep understanding of your target audience and industry to develop a customized SEO strategy that aligns with your business goals.

Planning

Our team of experts conducts a thorough analysis of your website's performance, identifies areas for improvement, and implements on-page optimization and link building strategies to improve search engine visibility.

Execution

We continuously monitor and adjust our approach based on data and analytics to ensure ongoing success that keeps you ahead of the competition.
We help you capture more traffic and revenue from search engines.
By optimizing various on-page and off-page elements, such as meta tags, keywords, backlinks, and site structure, we ensure your website is not only easily discoverable by search engines, but also provides a valuable user experience from beginning to end.
We take a data-driven approach.
We craft tailored SEO strategies. These strategies begin with in-depth research and analysis of our client's industry, target audience, and competition. Keyword research, a fundamental aspect of SEO, helps identify the most relevant and high-potential keywords to target. By understanding search behavior, we create content that aligns with users' intent, addressing their needs and concerns effectively. Technical SEO optimizations, including site speed enhancements, mobile-friendliness, and structured data implementation, ensure that search engines can crawl and index your website efficiently.
We focus on measurable results through ongoing optimization.
The journey of SEO doesn't end with initial optimizations; instead, it's an ongoing process. We continuously monitor your website's performance, keeping track of keyword rankings, organic traffic trends, and user engagement metrics. Regular audits are conducted to identify potential issues and opportunities for improvement. These insights guide our team in making informed refinements to the SEO strategy, ensuring that your website remains aligned with evolving search engine algorithms and user preferences. By focusing on measurable results and a holistic approach, we not only boost your online visibility, but also contribute to the long-term growth and success of your business.
Ready to
outrank your competition

?
Harness the secrets of effective SEO to dominate search rankings.